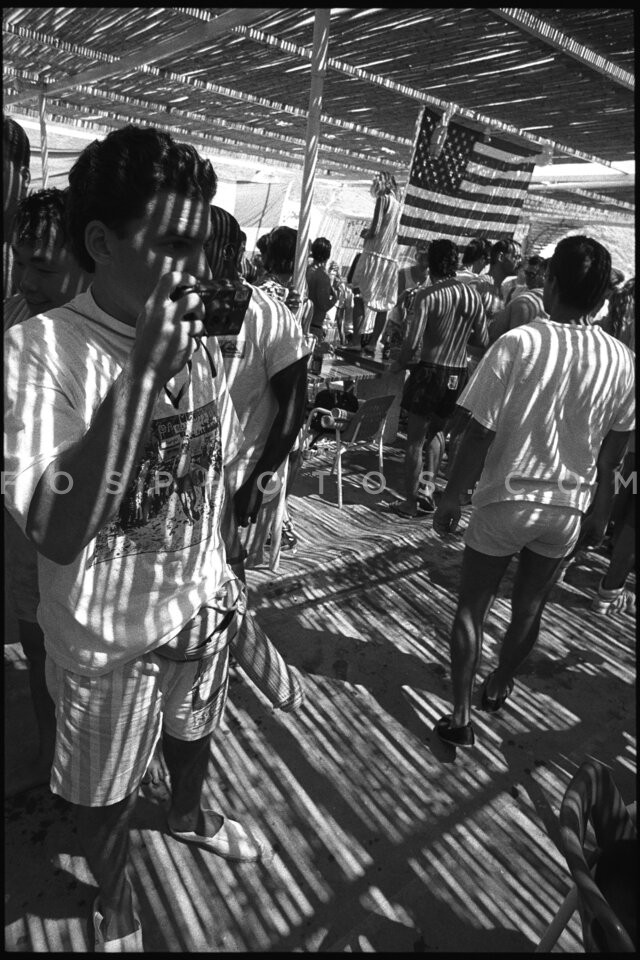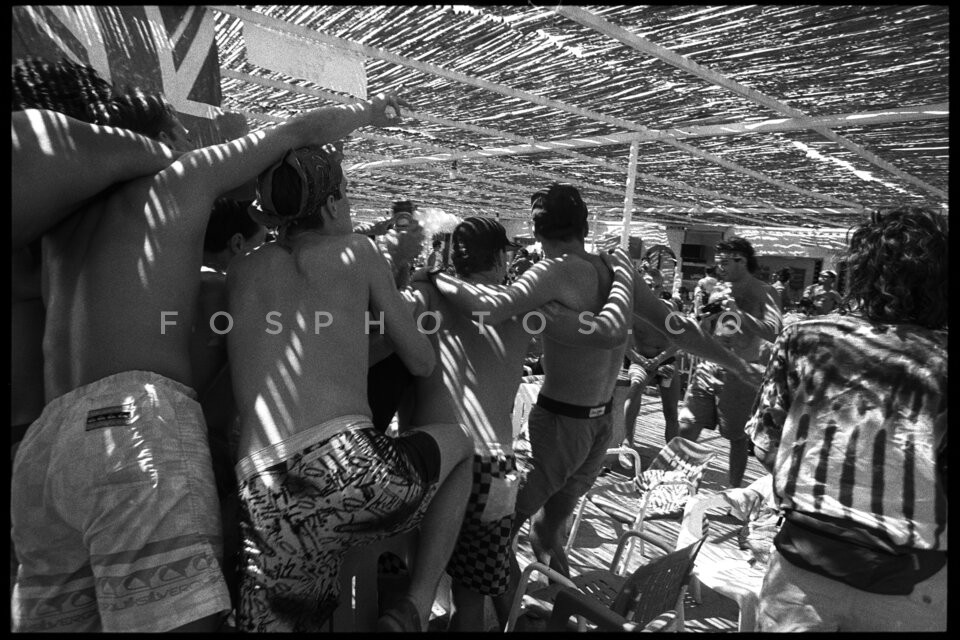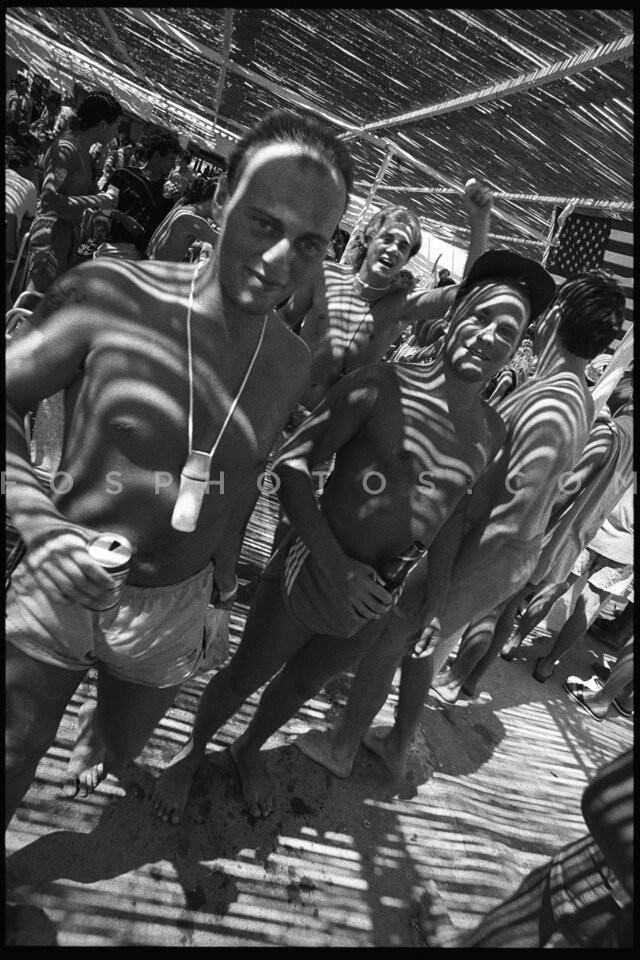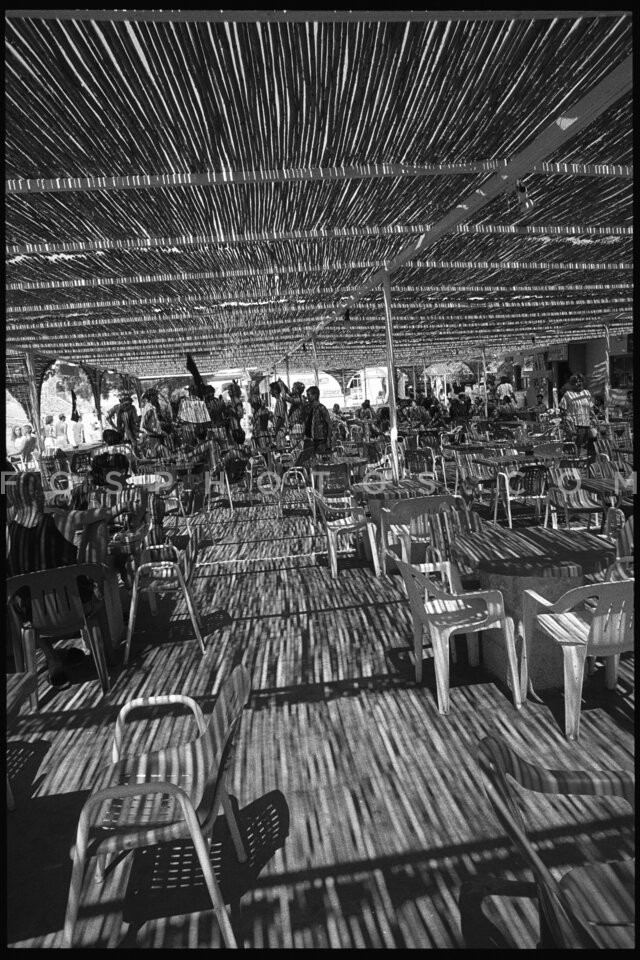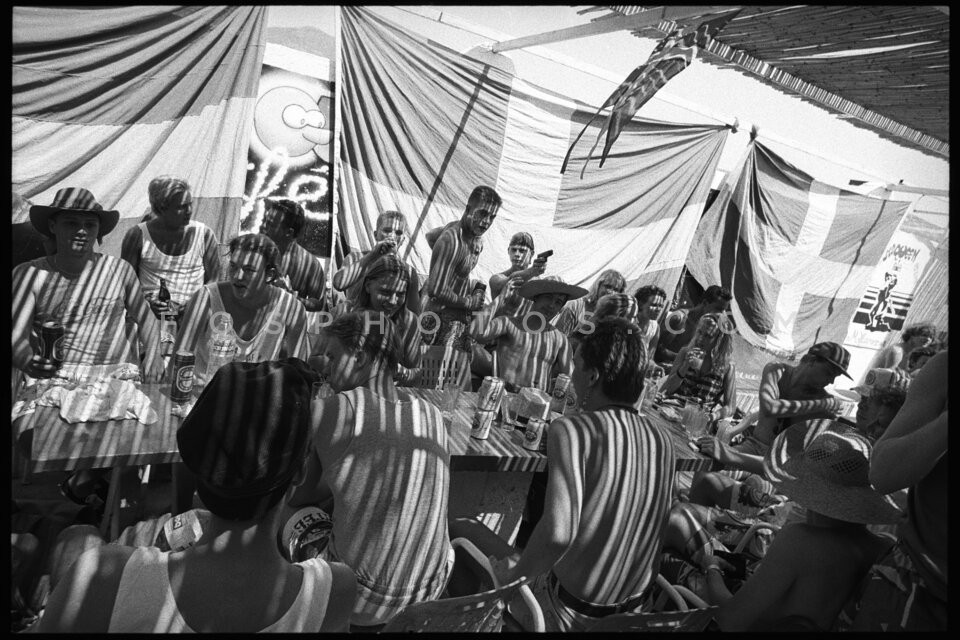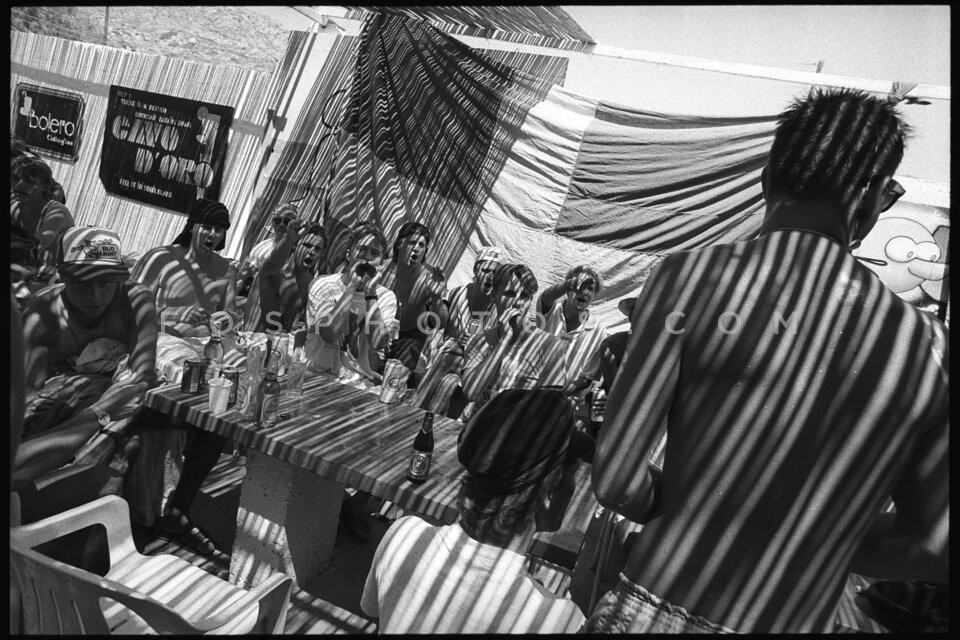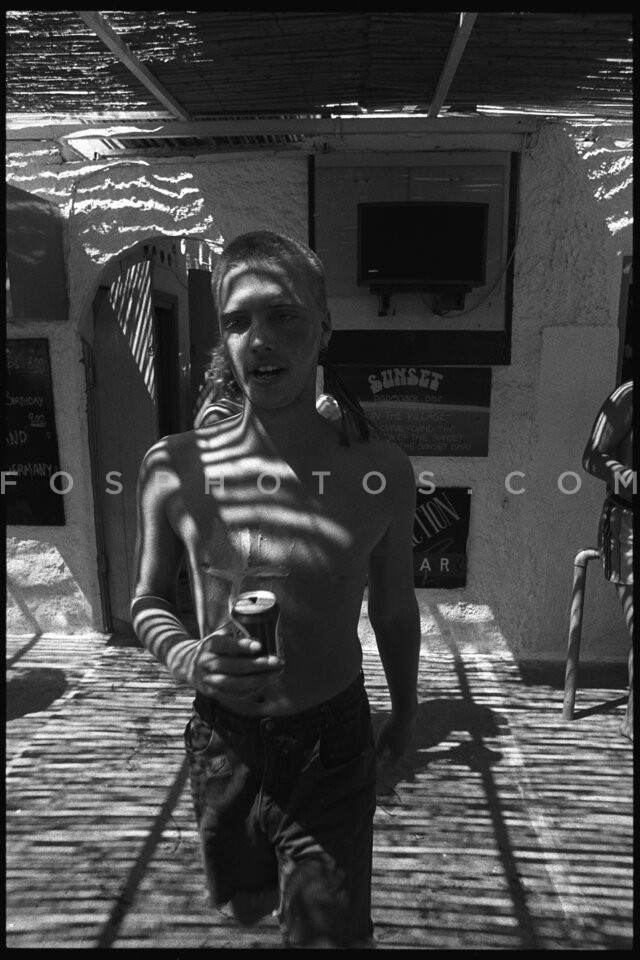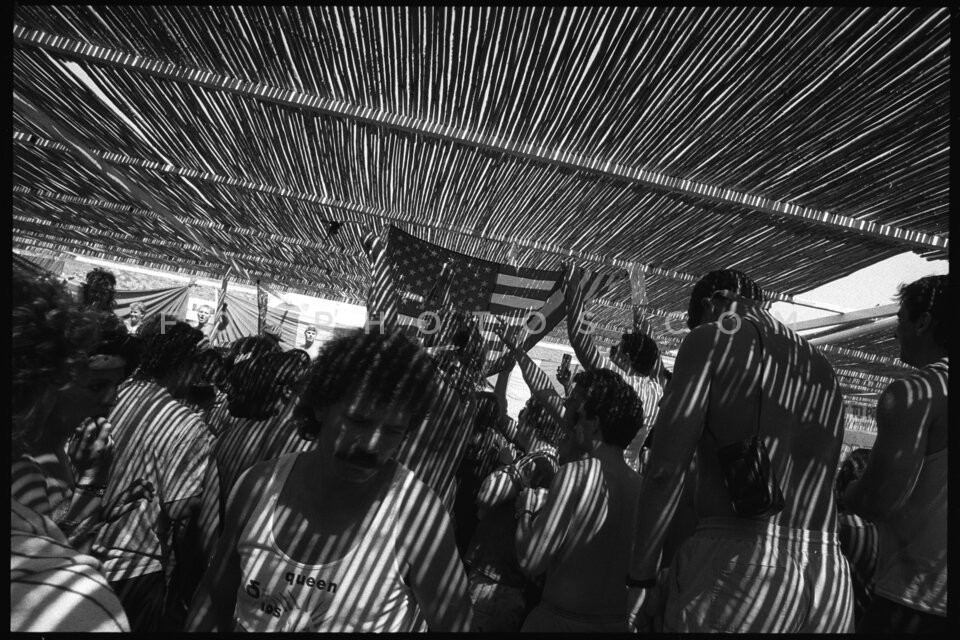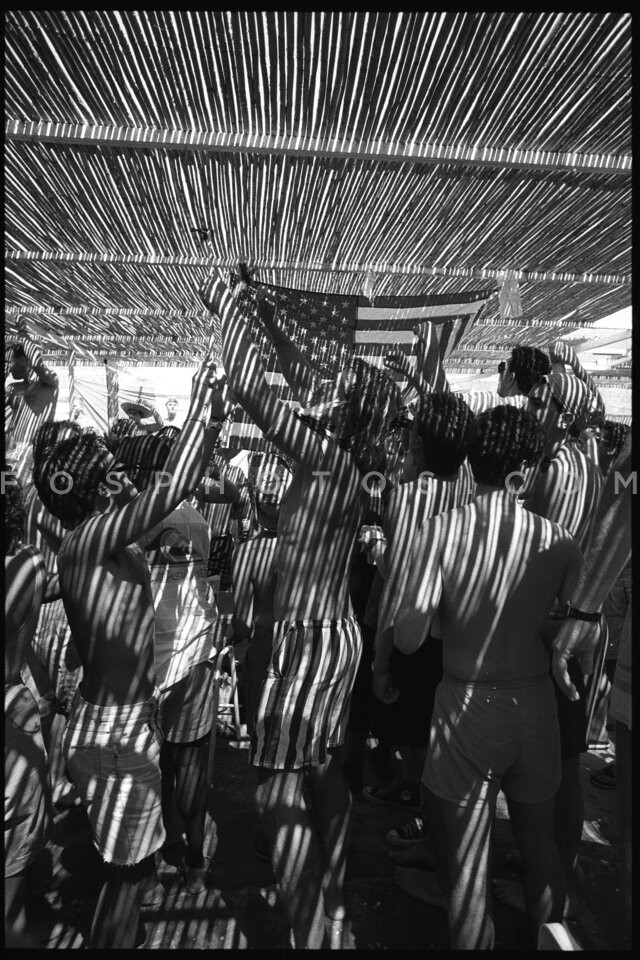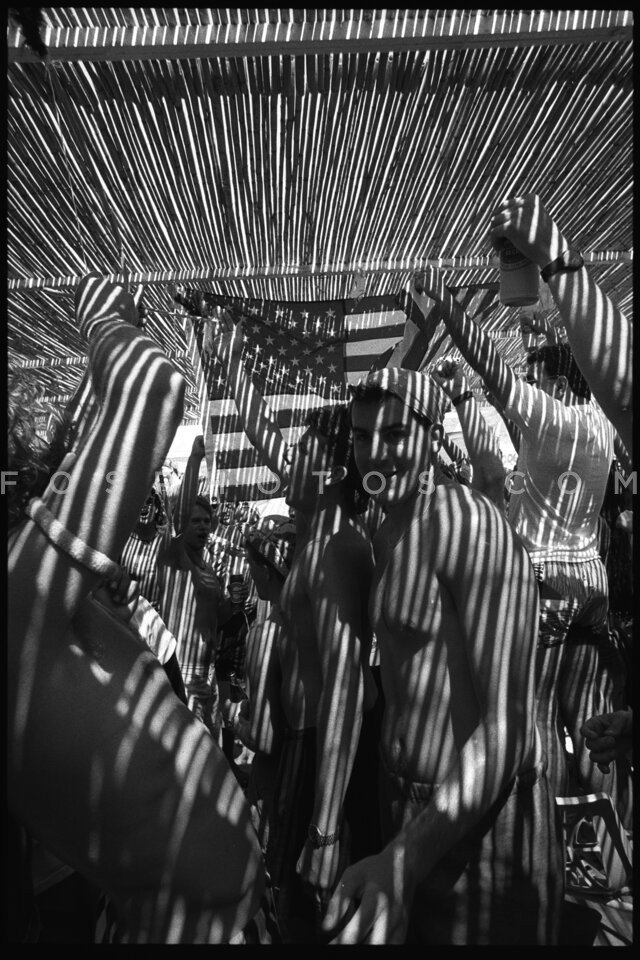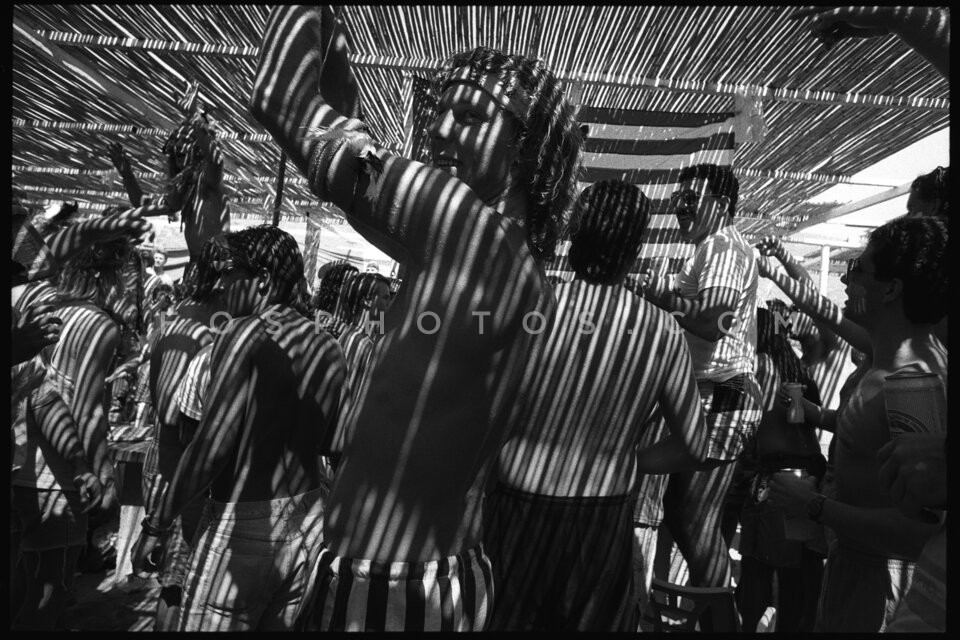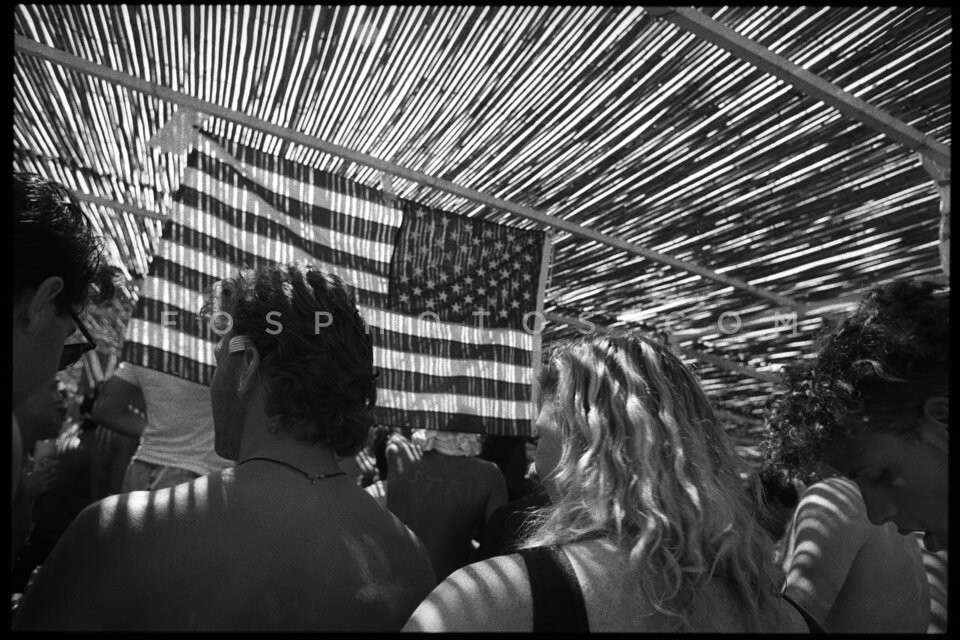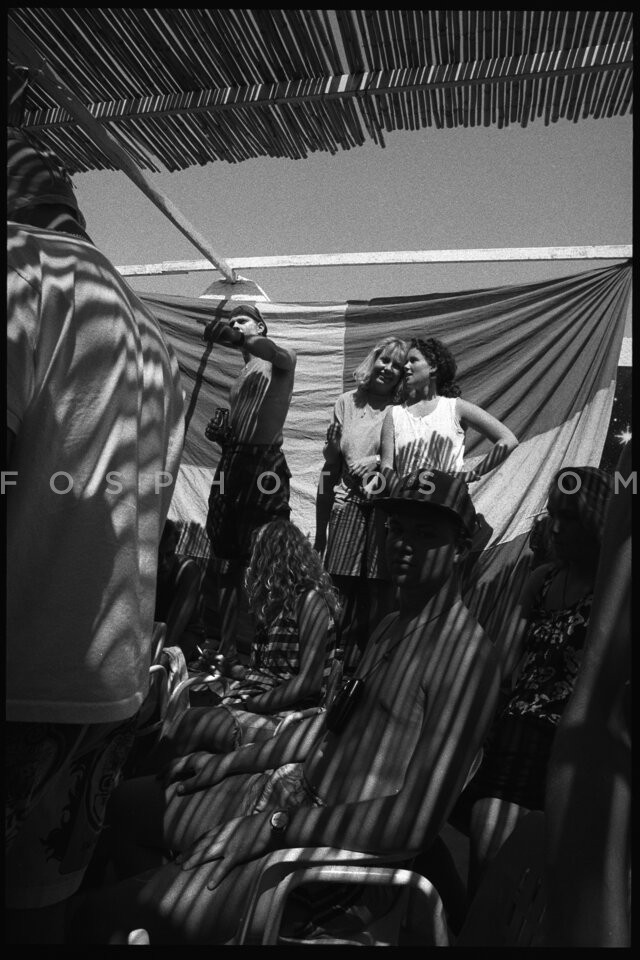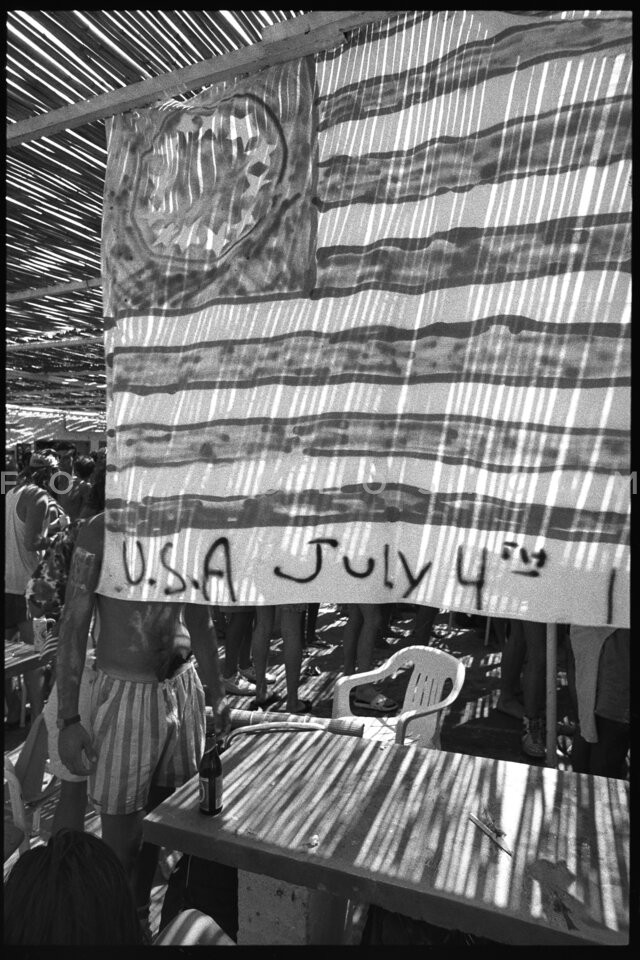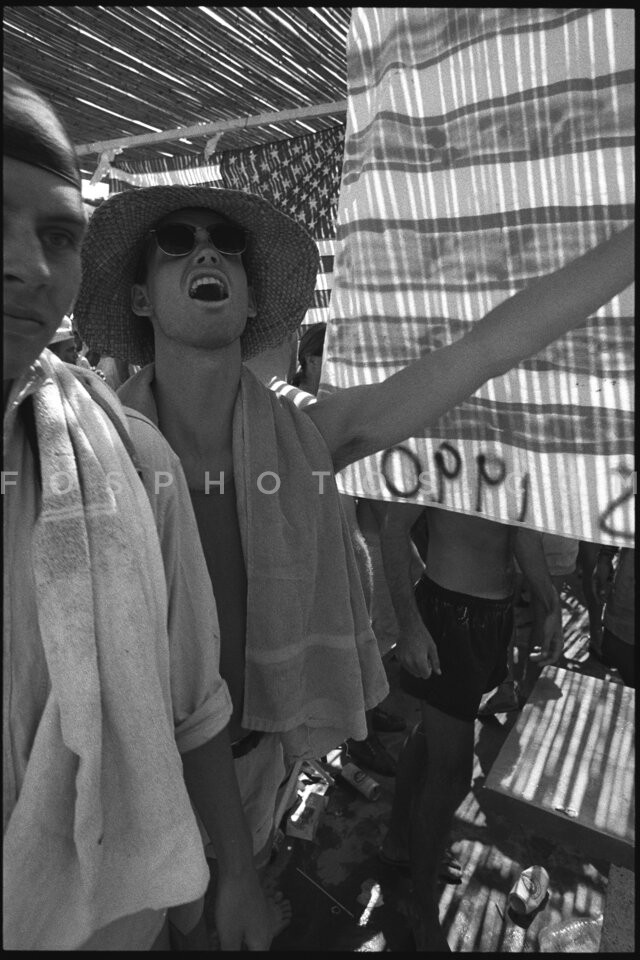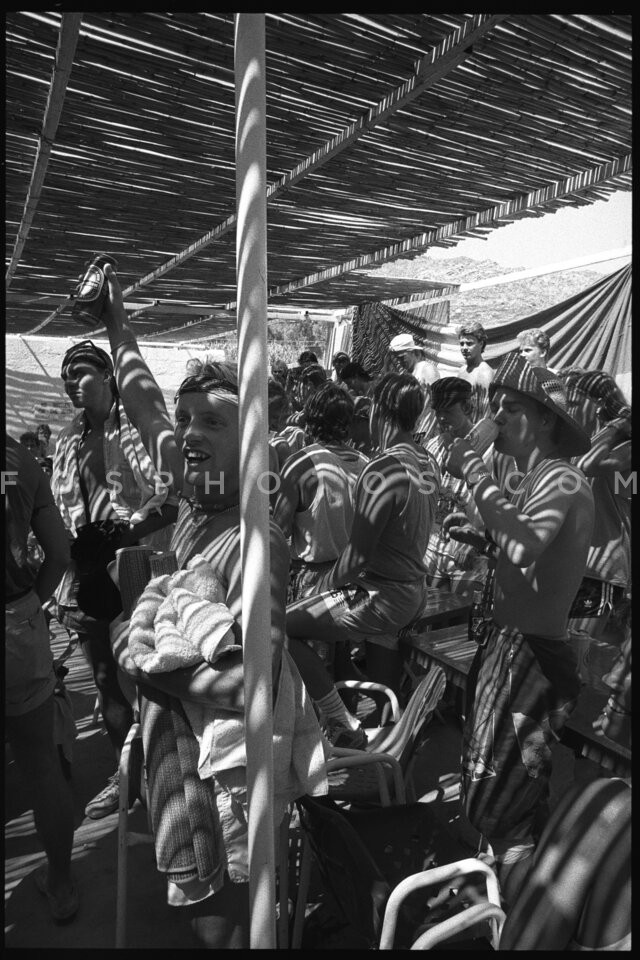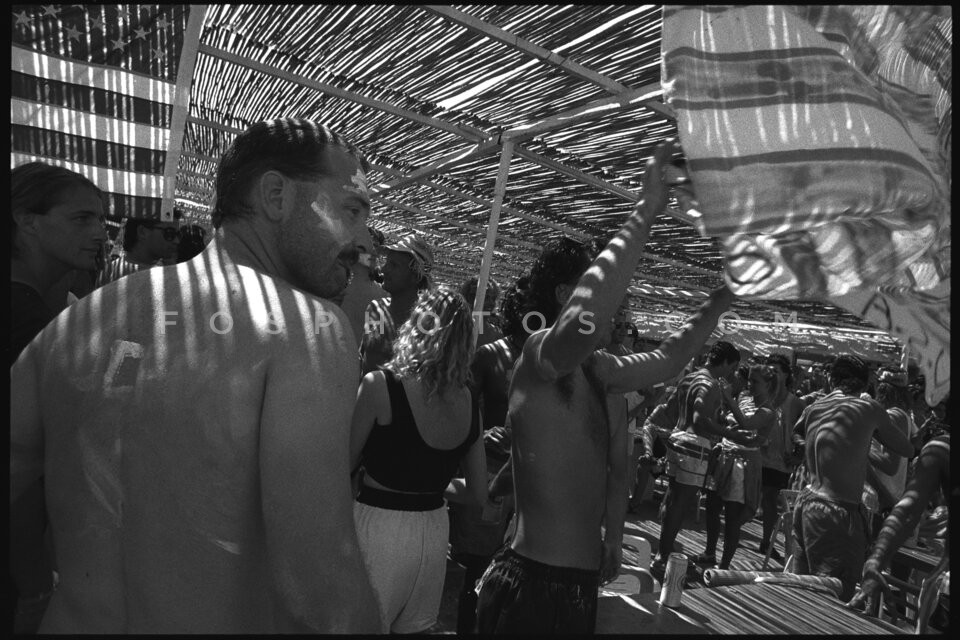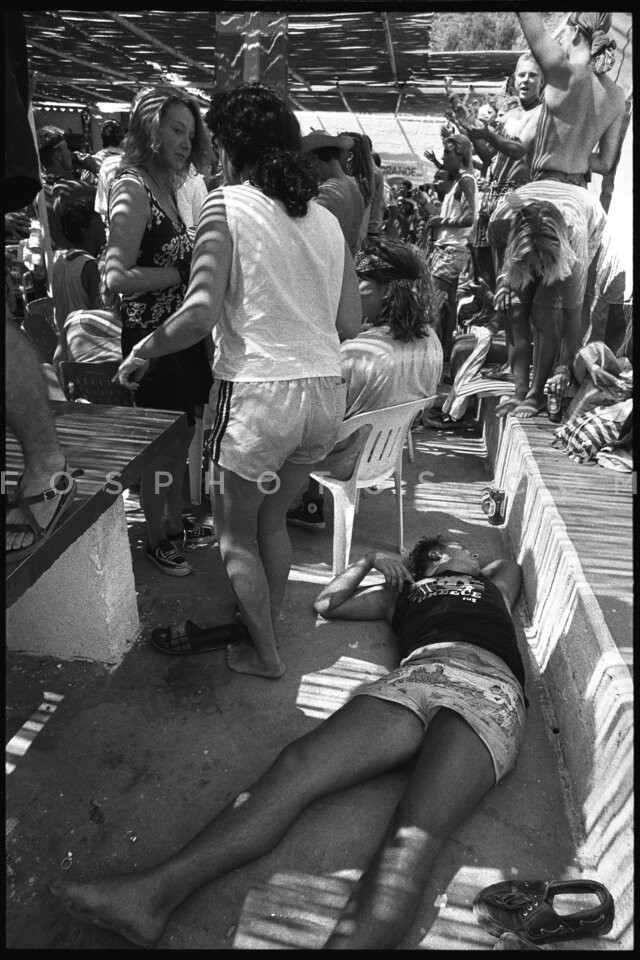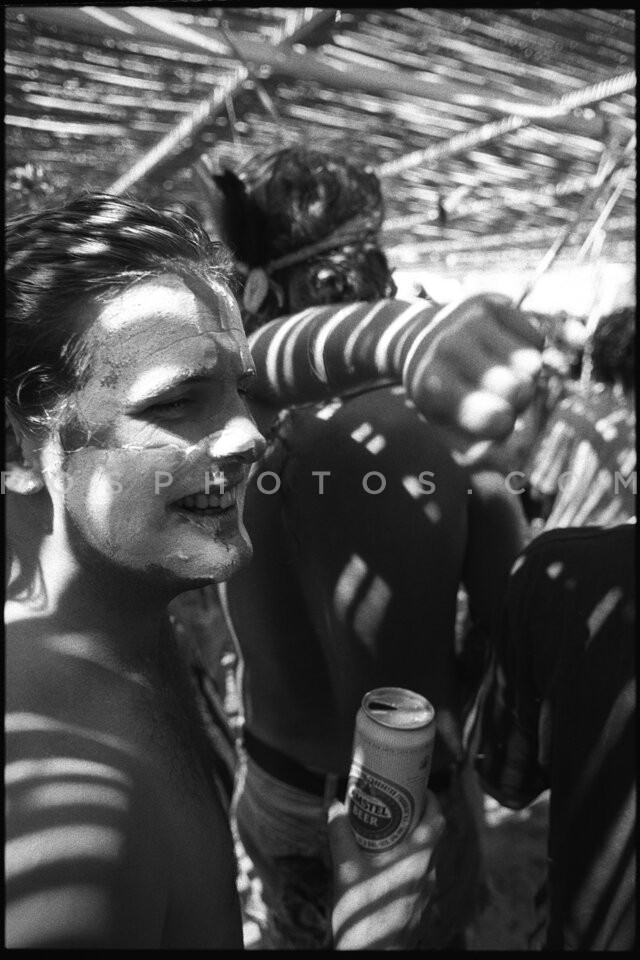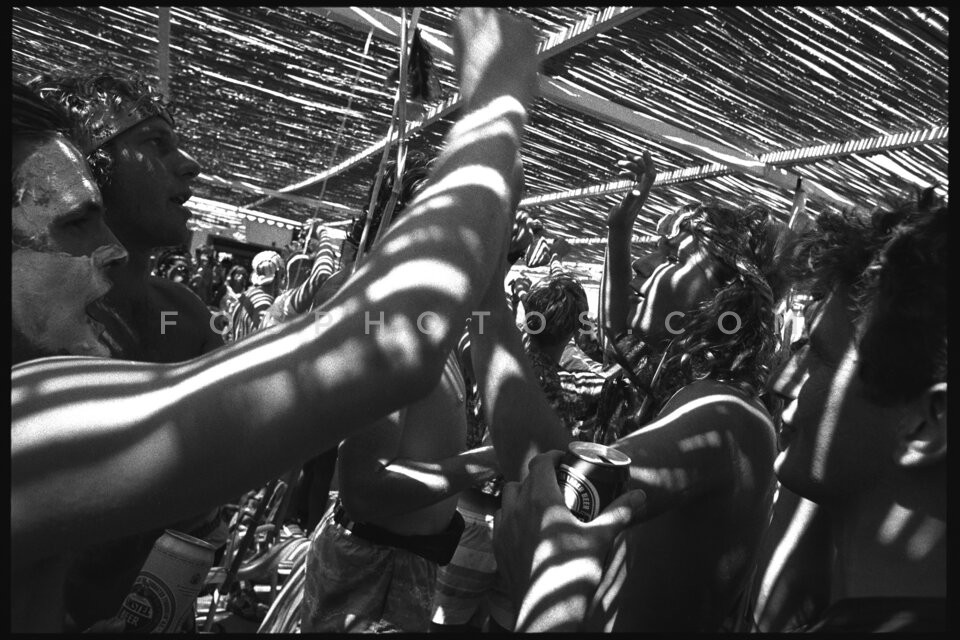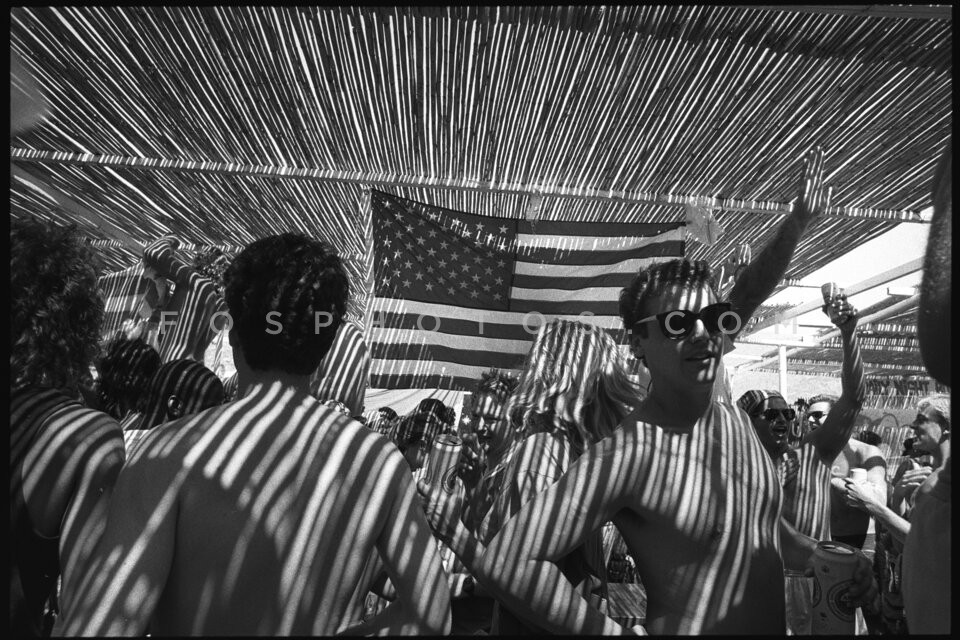 photographs: Gerasimos Domenikos
The island of Ios, in Cyclades, from the late 70's had been transformed into the island of bars, parties and drunkenness, an island that gathered the most rock 'n roll part of young people from all around the world, and later from Greece too. In the 80's years, you could count over 150 bars in Ios - basically there were almost only bars.
And then, Mylopotas. The vast sandy beach with turquoise waters and the Far Out. Until the mid-90s, whatever was happening in the island from the sunrise until the sunset, it could happen only at Far Out. Far Out was a (elementary in the beginning) popular camping with an amazing cafe-bar-self service cantine with a cane rooftop, for protection from the harsh sun of the Greek summer, and literally by the sea. From the morning everyone was there. Some people were regular guests who also did some work (as laundry, dj, watermelon carrier, general cleaner or toilet cleaner, etc.) so that they could drink and take a shower in return. The music usually started with Iggy Pop wild voice being heard from the speakers. The Passenger over and over again, in repeat. In the beginning, Far Out was selling only Greek beers, then 2 or 3 foreign beers were added at the list. People were mainly foreigners, mainly men, mainly 20-year-olds, mainly drinkers, mainly party animals. The only concern for them, every morning, was to find a new occasion for the Party of the Day. Many times the best idea was caming from the patrons of the cantine, other times from the clients. But one thing's for sure, there was not a single day without a party. Like the one in these photos, taken on the occasion of the US Independence Day, 4th of July in 1990.