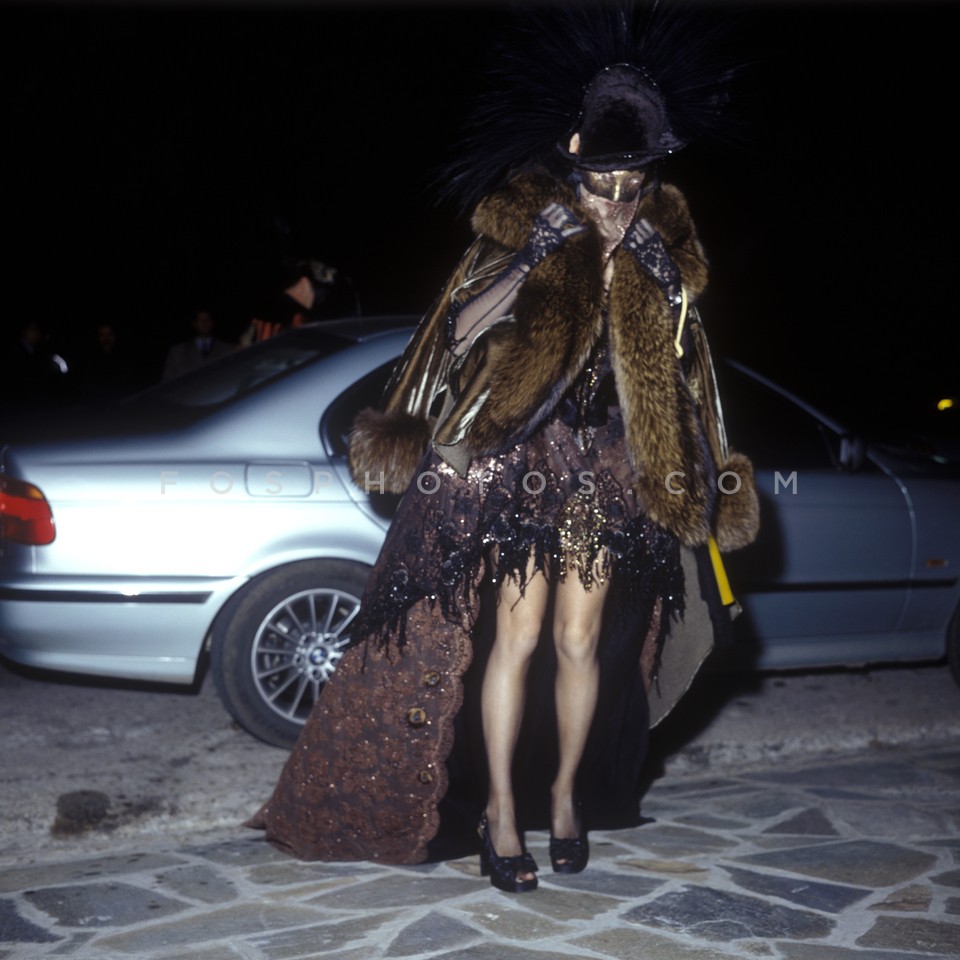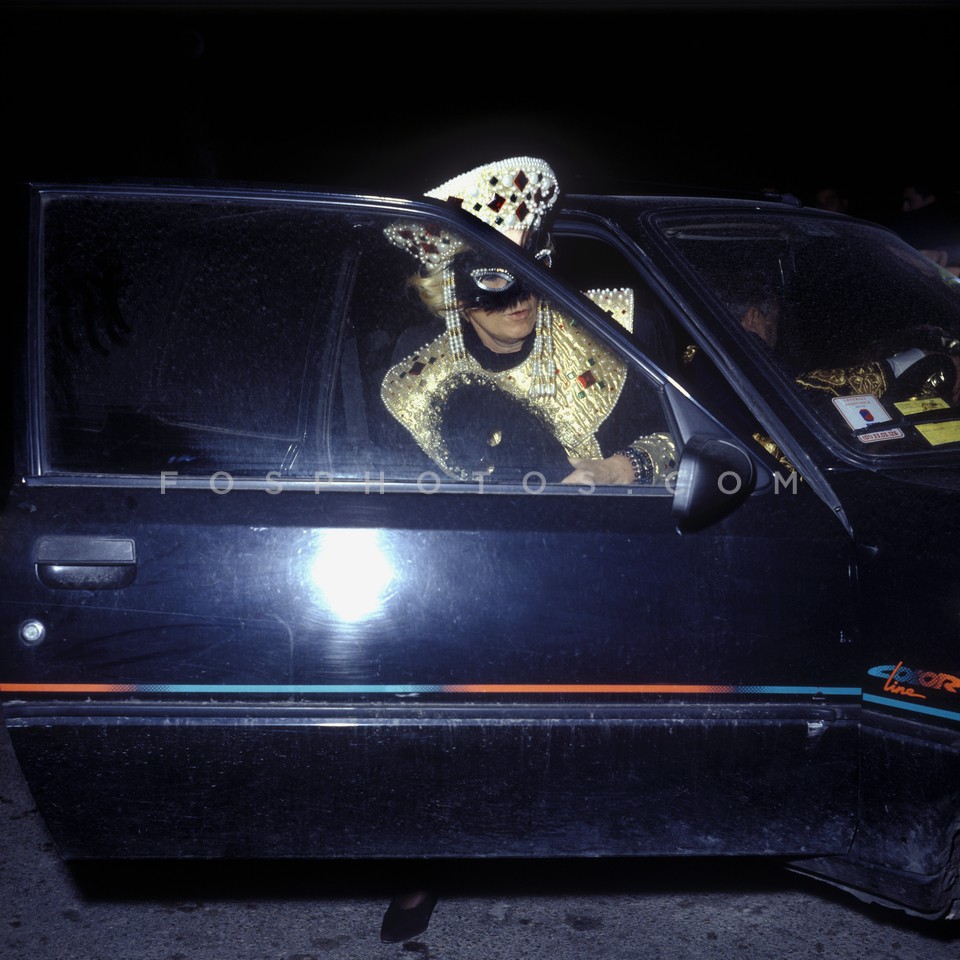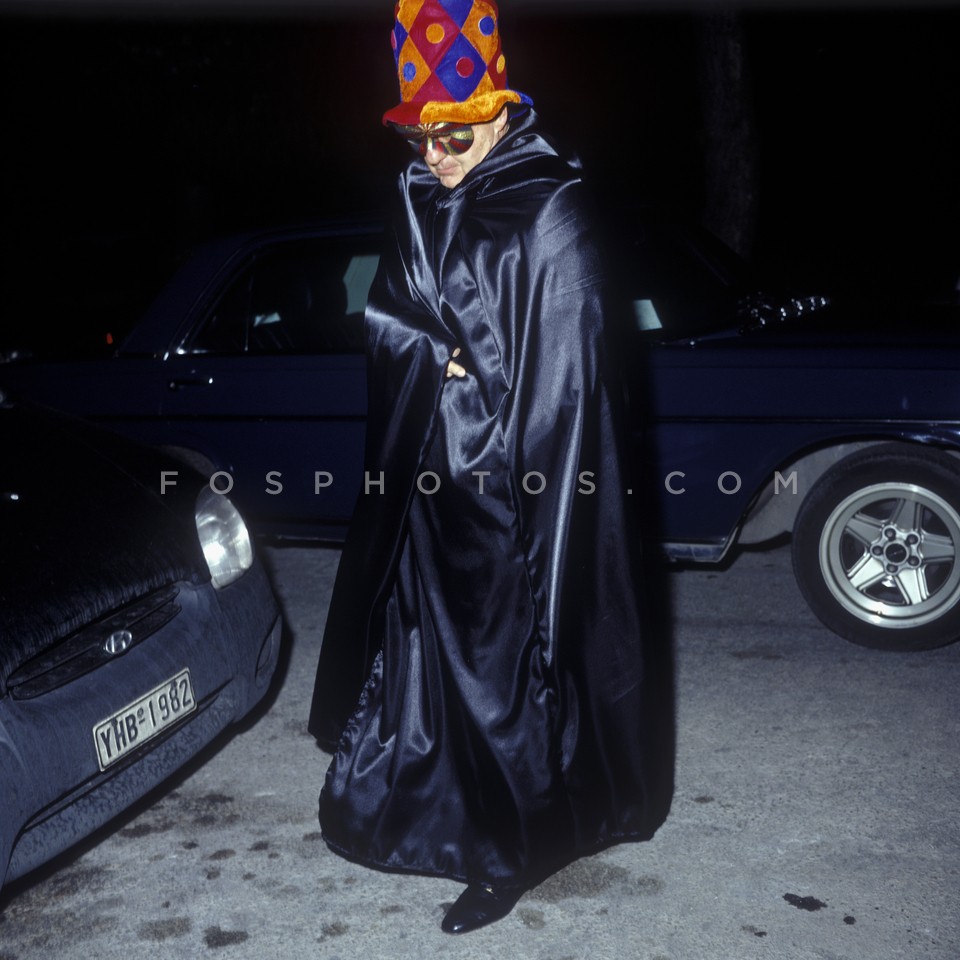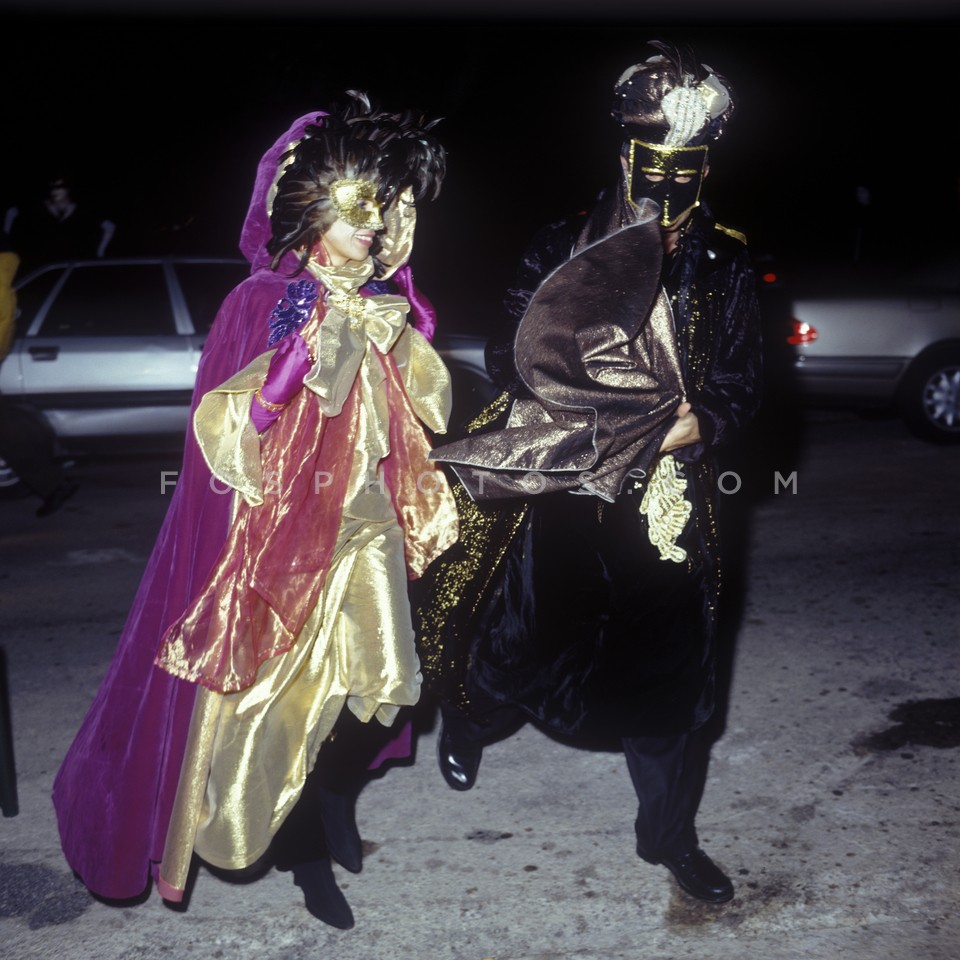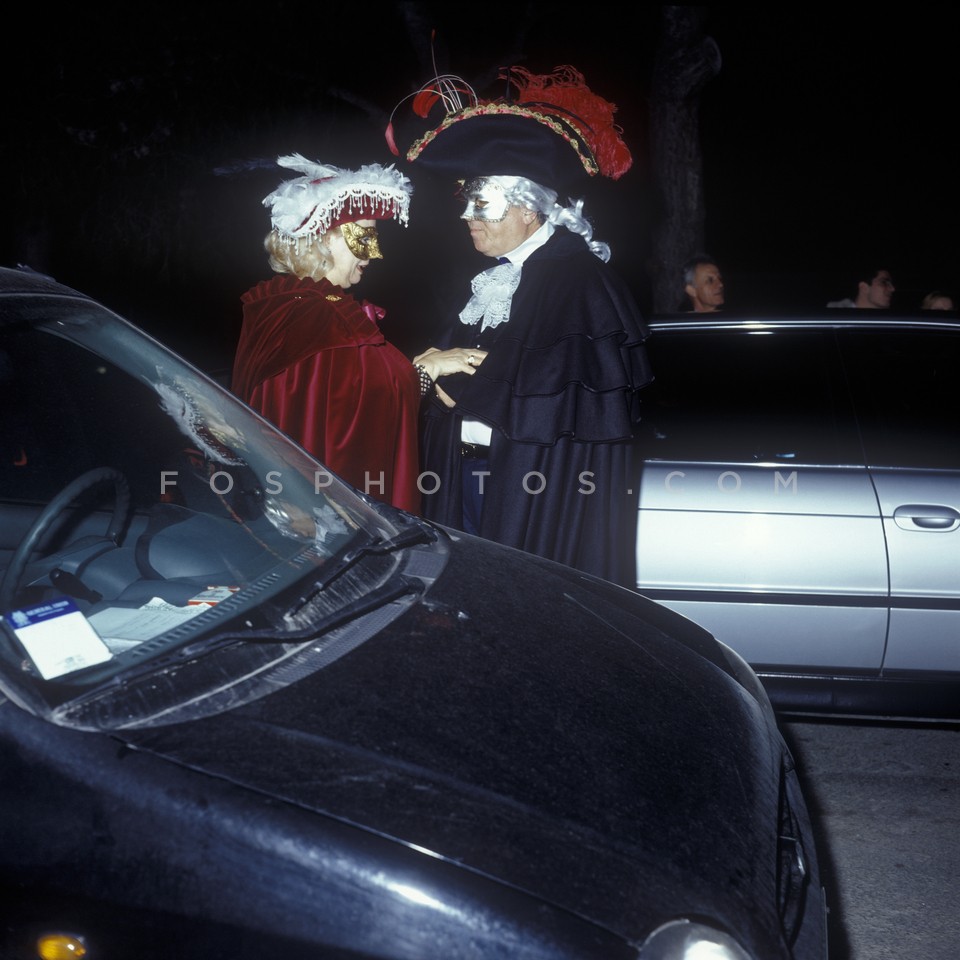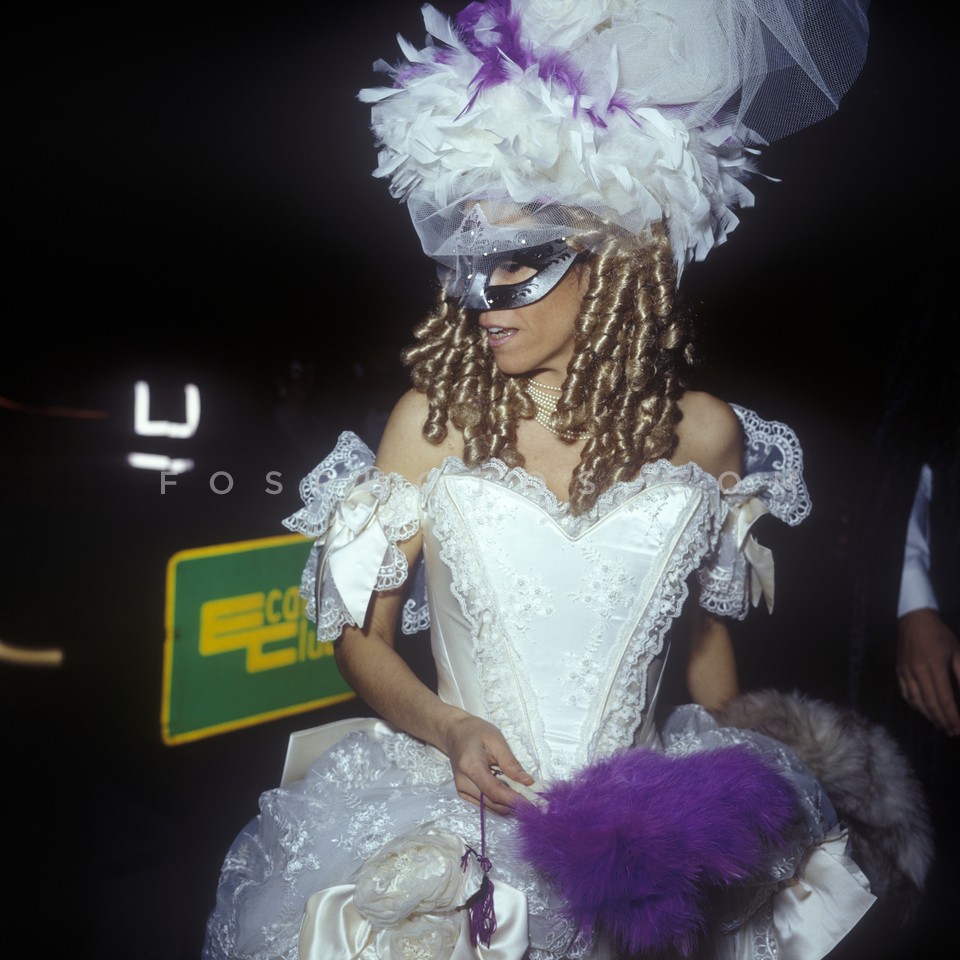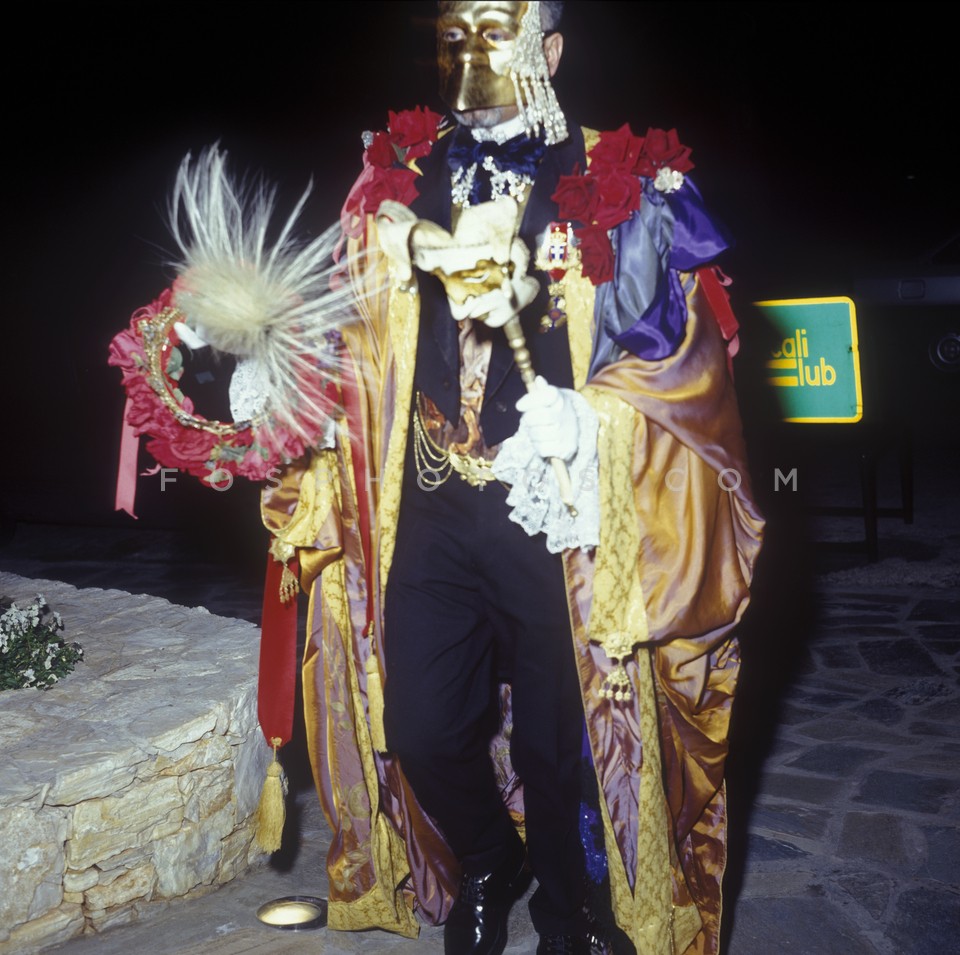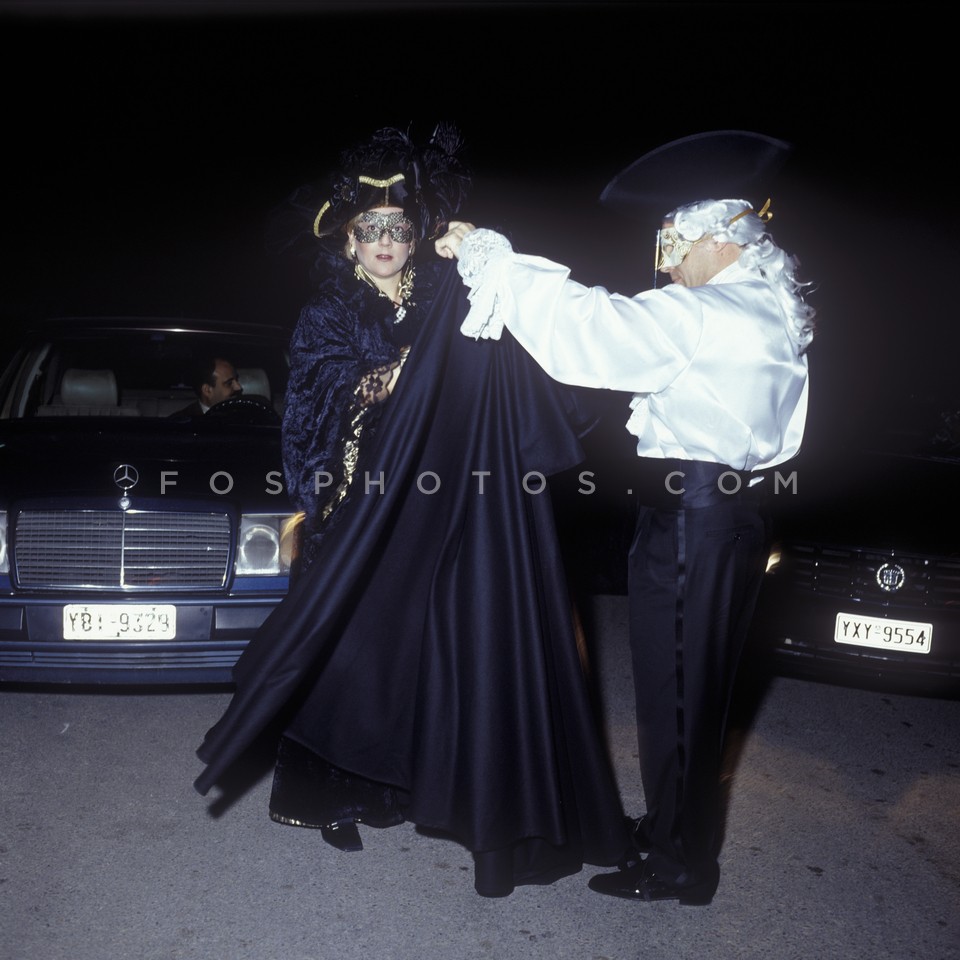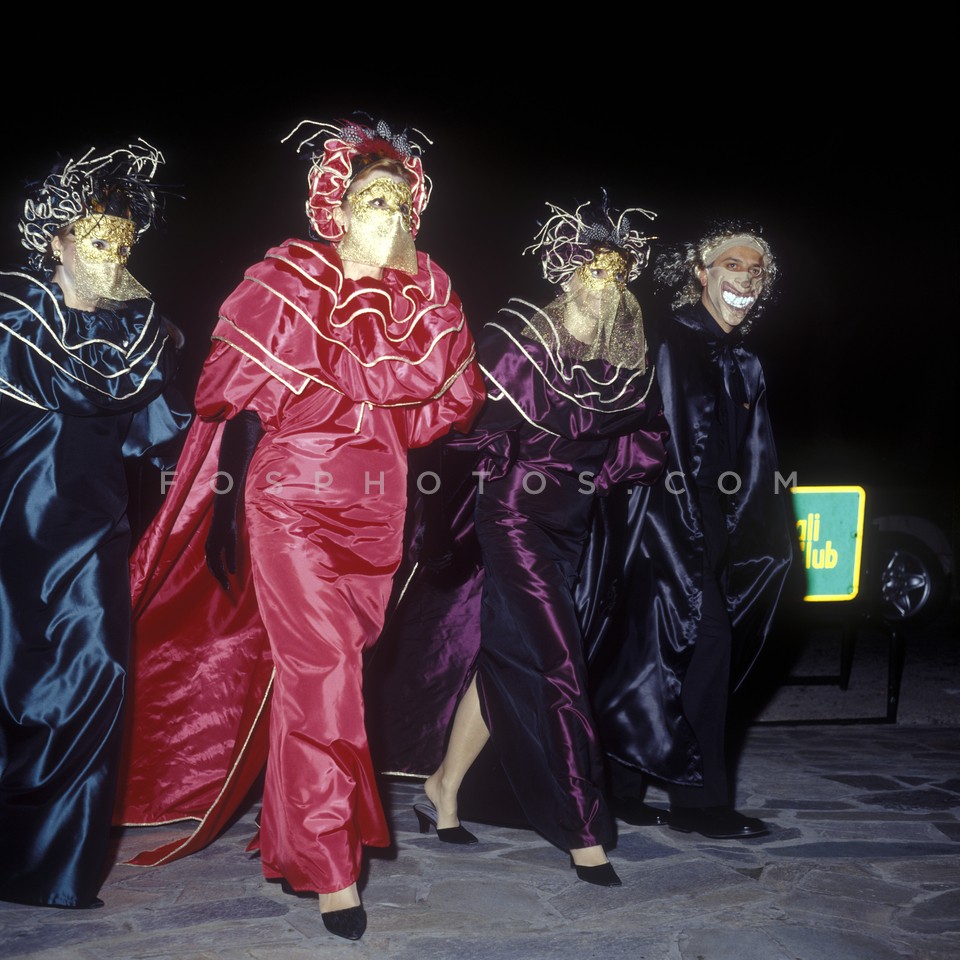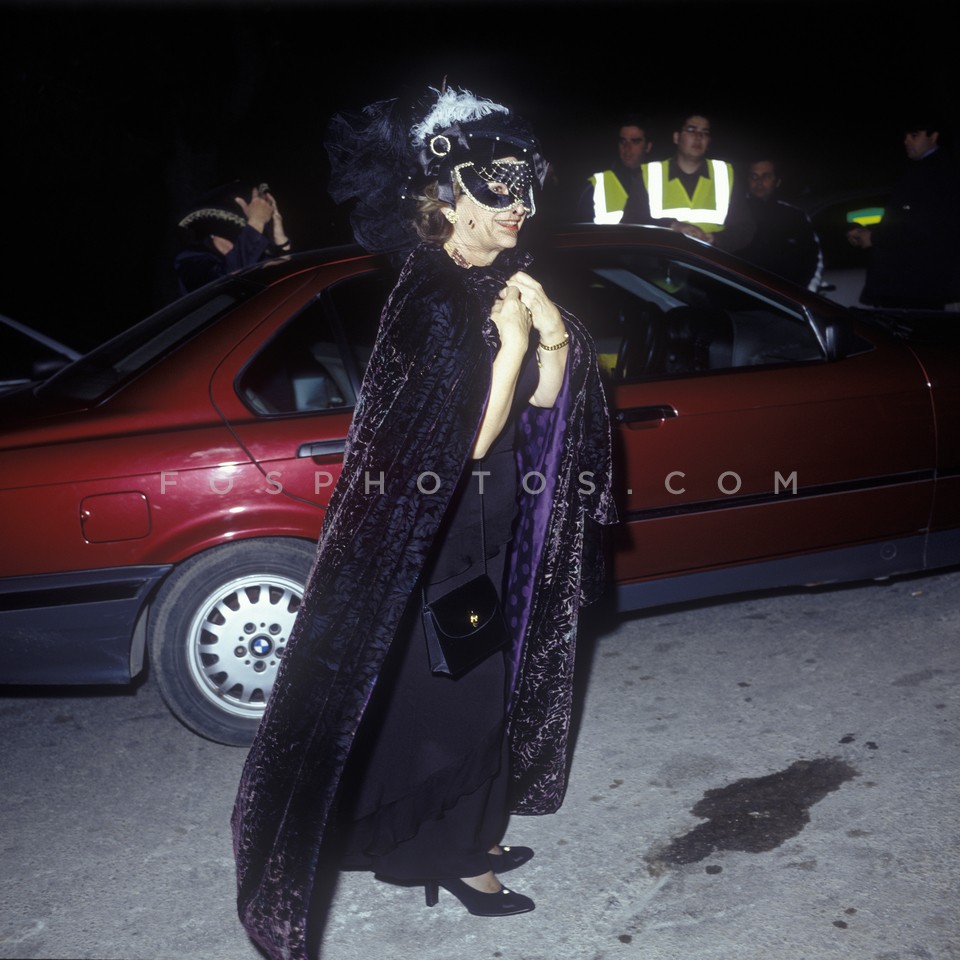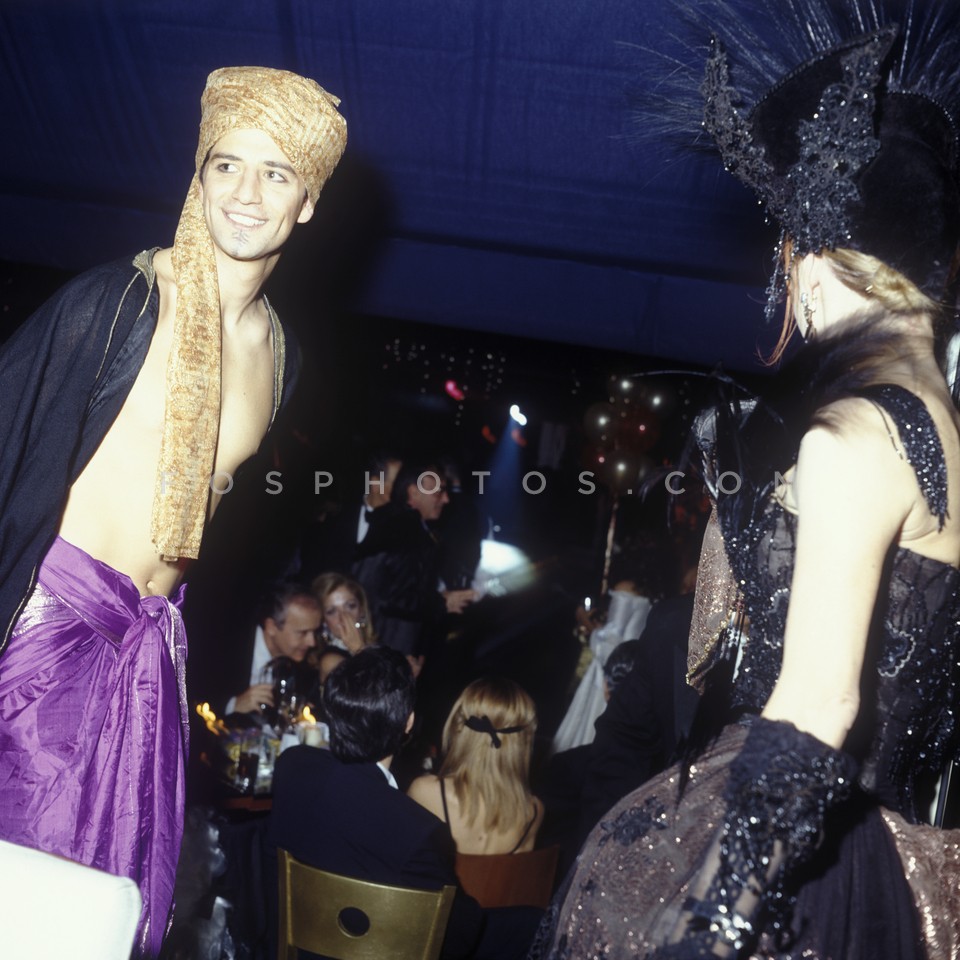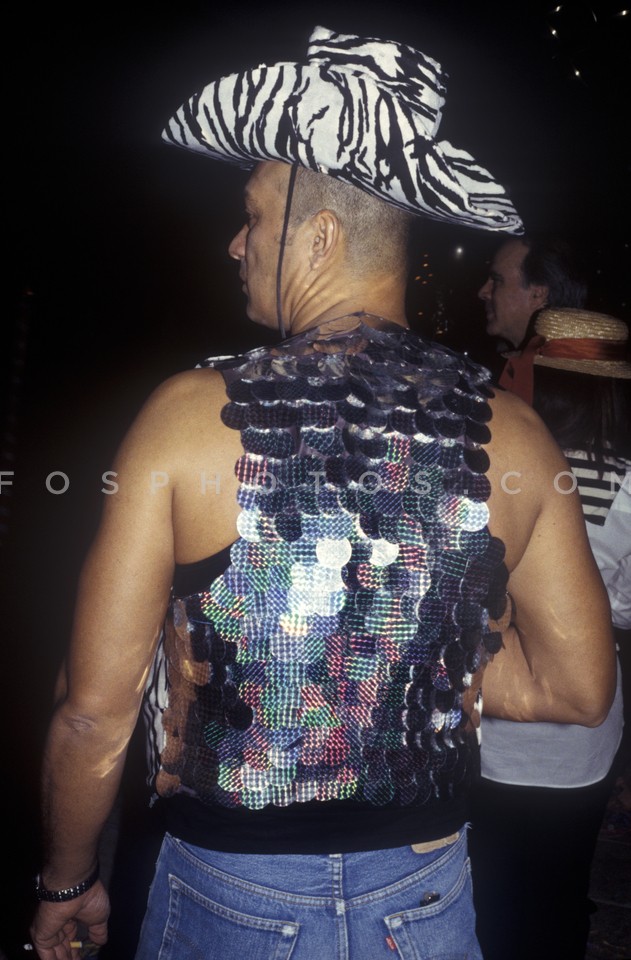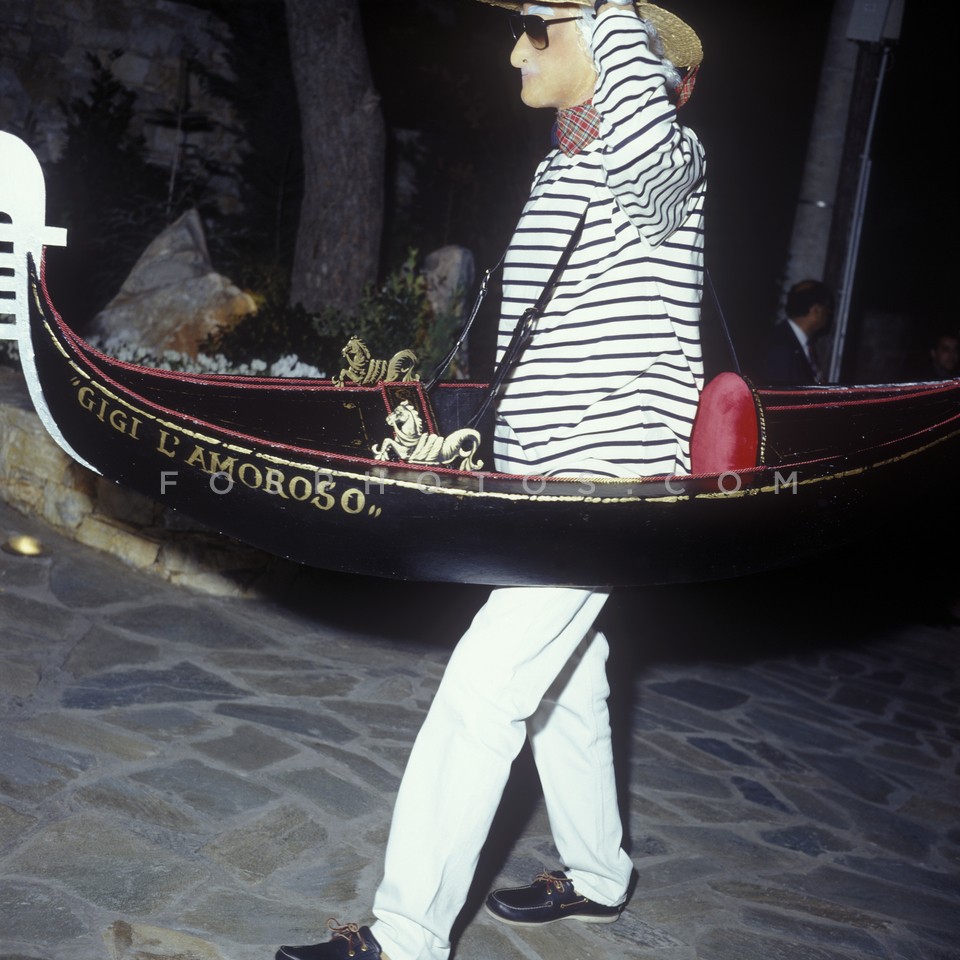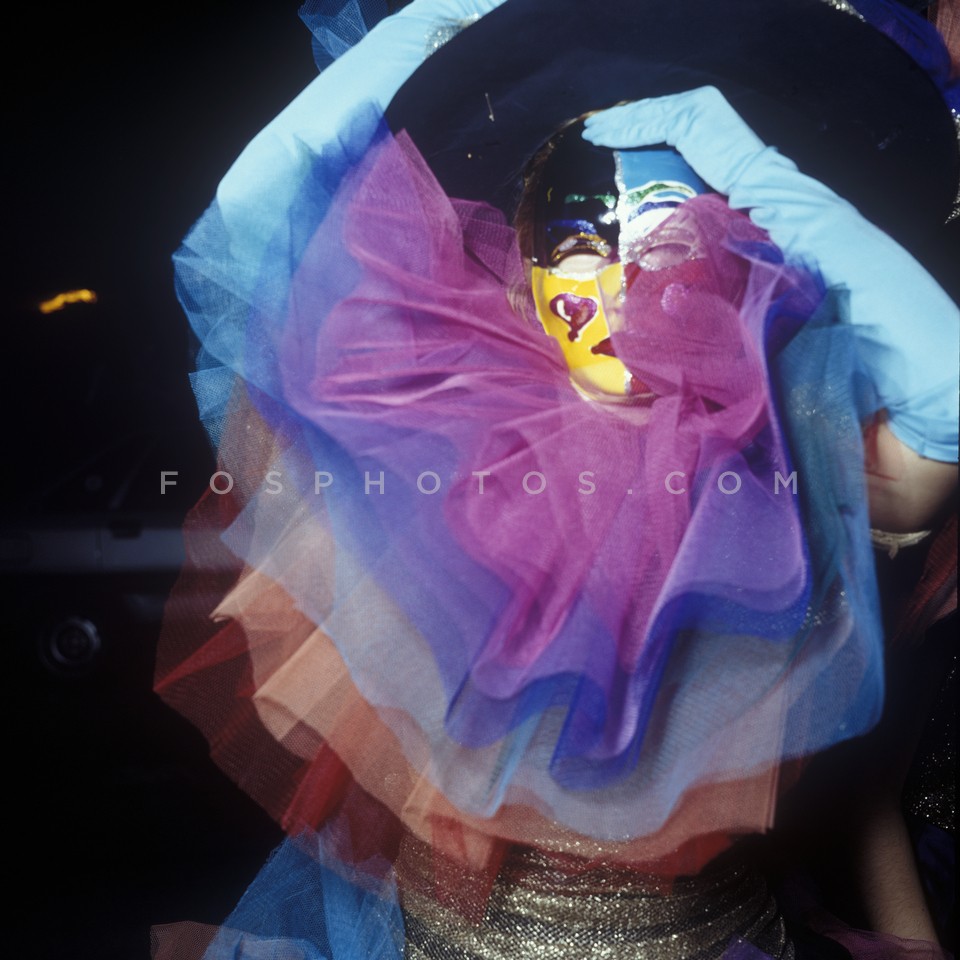 photos: Spyros Staveris
The golden age of Greek sociability coincided with two important events that enhanced the prestige of Greece in the international economic arena: the assignment to Greece, in September 1997, of the Olympic Games of 2004 and Greece's entrance in the club of rich European countries, the EMU, in the year 2000.
March 2000: masquerade ball of Greek jeweler and bon viveur Costas Kessaris at Ekali Club. An Athenian mythical social event in which guests were all the elite of the Greek upper class. Claimers and Trustees of the economic miracle of modern Greece, politicians, businessmen and powerful market players, pop idols of the local showbiz, shipowners, fashion models, media owners, diplomats, industrialists. Hidden behind gold Venetian masks they arrived at the famous private club, ready to experience a night of grandeur and glamor. A luxurious night celebration that would eventually last ten years. The party ended in May 2010 (first Memorandum), leaving in the dark hall the remains of a country in deep crisis.

* The photo shoot was commissioned by SYMBOL magazine of the EPENDITIS(INVESTOR) newspaper, published on March 11, 2000.